Nostalgic Scents of Hawai'i By: Ha'a & Co.
Regular price
Sale price
$20.00 USD
Unit price
per
Sale
Sold out
FEATURED PHOTOS NAILS BY: IWINAILS https://iwinails.com
NAILS MADE FOR LEGENDS; DIY gel nail products and accessories inspired by powerful storieS and made to empower our communities to be authentically themselves.
HA'A & CO. X IWI NAILZ COLLAB
At Ha'a & Co. we promise to always create with intent. When the amazing owner of Iwi Nails suggested a cuticle oil collab, I was all for it. She wanted a cuticle made HERE IN HAWAI'I BY A LOCAL CREATOR that carried the essence of Hawai'i. I was so honoured to say the least!
Our 'Don't Be Nailz' cuticle oil COLLAB is truly 100% organic to gently hydrate and heal your cuticles. What makes our cuticle oil different from others? We added our HA'A & CO. Nostalgic Scents of Hawai'i light scent of Pikake and Kukui nut oil. We are also, the FIRST to add a natural shimmer to your daily nail routine. Proudly handmade on Kaua'i, Hawai'i.
This nourishing oil only needs a tiny amount to be added daily to each cuticle to receive the best results. 
Ingreients;
🤎Rose hip oil: Just as rosehip oil nourishes hair follicles, it can nourish the nail bed and cuticles, improving healthy nail growth and reducing brittle nail growth.
🤎Jojoba Oil: Softens, hydrates, anti-aging, and anti-microbial (helps prevent bacteria to grow on skin).
🤎Kukui Nut Oil (Owner's favorite oil): Absorbs into skin quickly, protects and heals the skin. Calms and reduces skin irritation. 
✨Whats that shimmer? Naturally derived MICA POWDER: ✨Mica is a colored powder that's made from a natural mineral called muscovite. Seen in many body oil and make-up and NOW THE FIRST in cuticle oil.
🤍Lightly scented with Nostalgic Scents of Hawai'i Pikake scent: Pikake (Jasmine) essential oil added for a light fragrance.
WARNING: CONTAINS OILS DERIVED BY NUTS. Do not ingest. Keep away from eyes. Keep away from small children and pets. If spill occurs wipe up immediately, oils may cause damage to furniture, clothing. MAY CAUSE SKIN IRRITATION. KEEP AWAY FROM IGNITION.
Share
View full details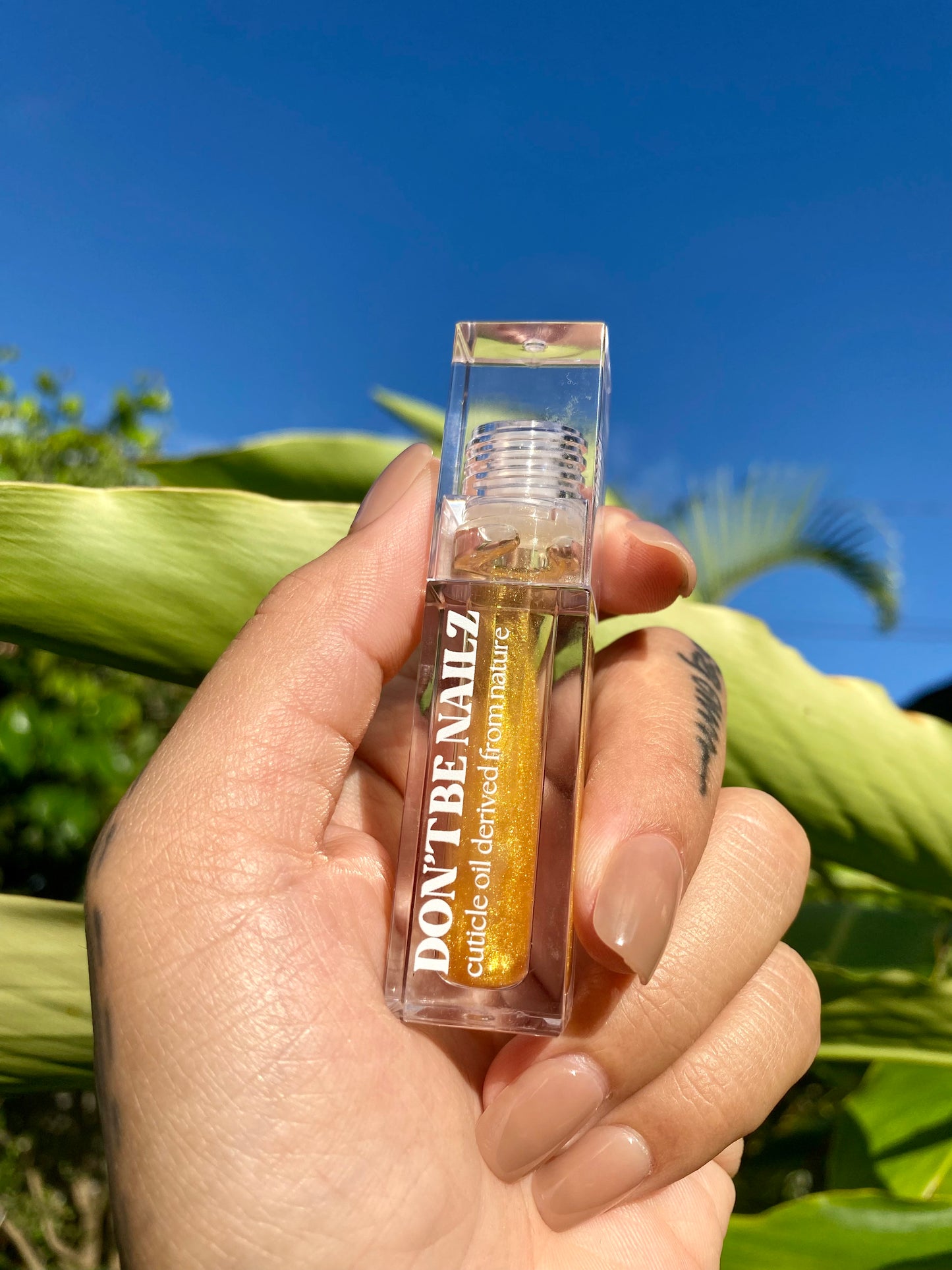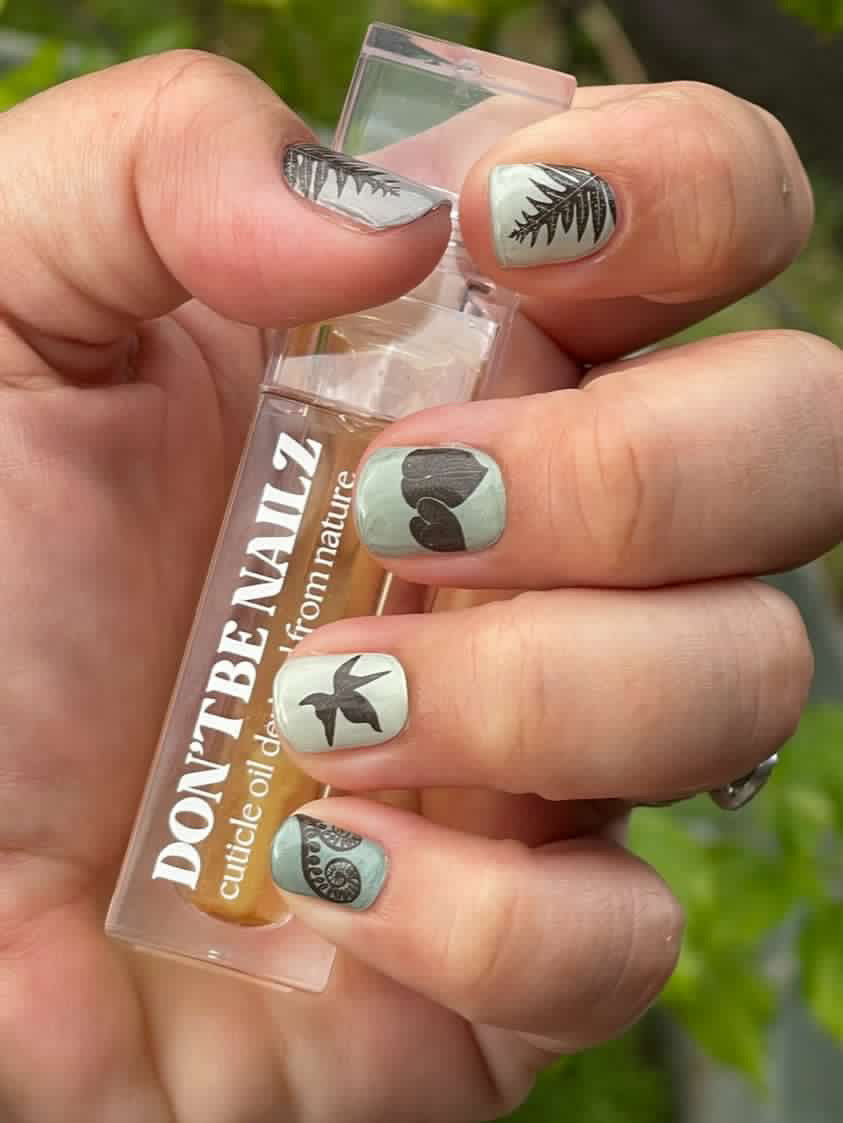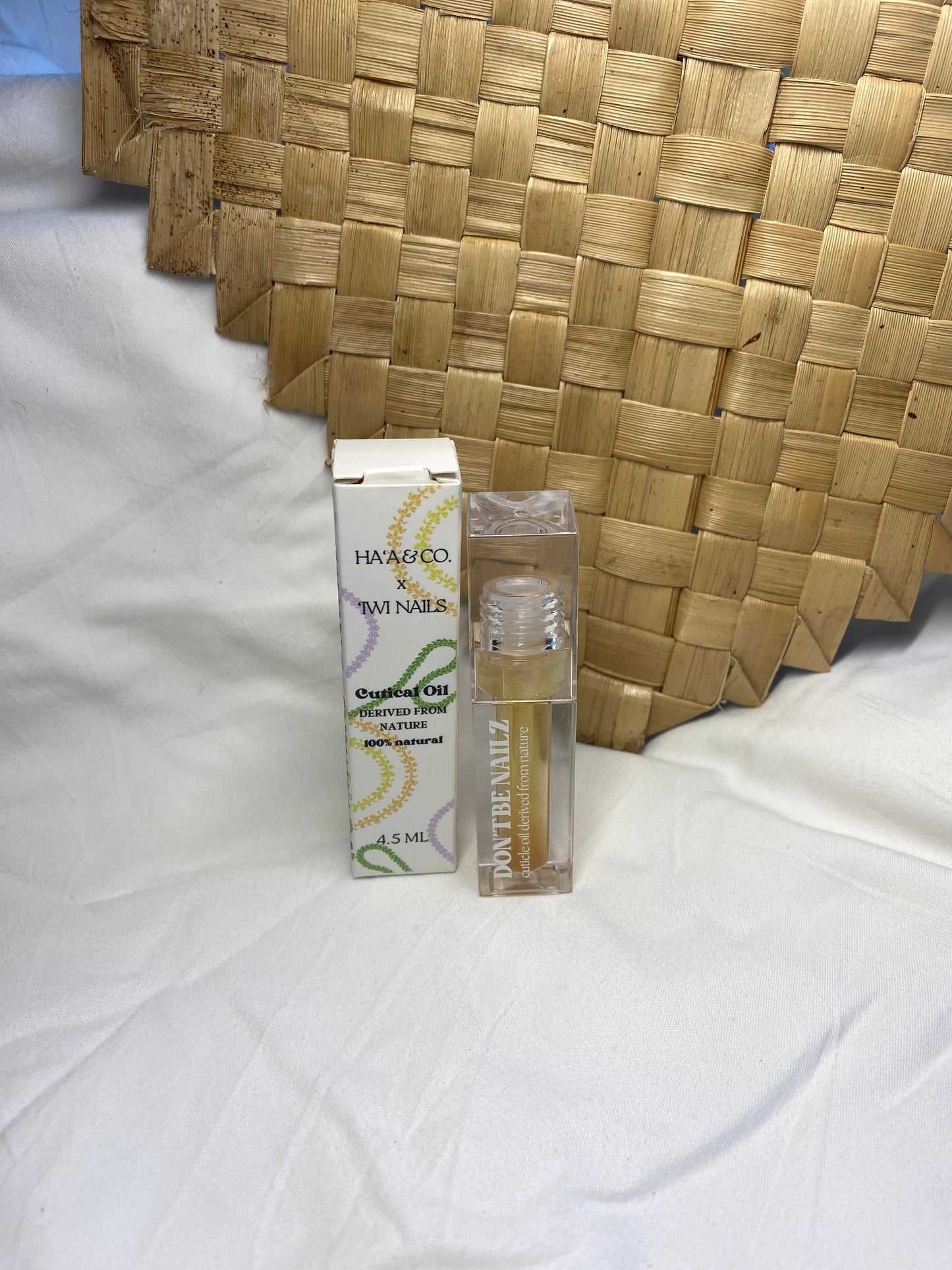 Love the title.
The fragrance is delicate and superb! The use of the kukui nut oil is just the right touch. Feels great on my cuticles.
Top tier scents
Absolutely love these travel hand sanitizers. Super cute and perfect for on the go as well as traveling.
Amazing
Not only does the cuticle oil smell amazing, it feels amazing too.